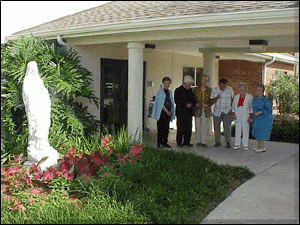 We welcome you to review the potential of St. Joseph Manor, a retirement community. We're aware that the needs of each individual are unique and with that recognition has come the development of some new and even more flexible programs that allow you to create the lifestyles of your choice. We will do all we can to make St. Joseph Manor a model of community retirement living.
We want St. Joseph Manor to be the ideal choice for mature adults who wish to remain active and independent while freeing themselves from home ownership chores and financial worries. From its inception, St. Joseph Manor has been carefully designed to be a caring community. We offer services and extras that Seniors desire and need most.
Consider the benefits:
Safety and Security – We know you are concerned about today's growing need for security. At St. Joseph Manor, we have made special provisions for your safety, security, and peace of mind. Safety features include fire restraint construction, smoke, detectors, as well as sprinklers and alarm systems throughout the three buildings. Bathrooms are safety equipped with showers and support bars.
The most important feature, however, is the genuinely caring and watchful staff. Should personal assistance be needed, help can be summoned quickly through the emergency medical call system in every bathroom and bedroom area monitored 24 hours a day.
Carefree Living and Financial Freedom – Residents at St. Joseph Manor are virtually free of home ownership worries. Leasing an apartment here offers many invaluable services at a relatively low cost. One simple monthly fee will provide a variety of services at a relatively low cost. Expensive endowments and entry fees are not required.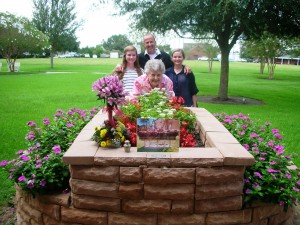 Companionship – Being alone, eating alone, not being able to visit friends and enjoy life can be disheartening. At St. Joseph Manor you can enjoy all the companionship and social opportunities you desire. A full-time activities director maintains a full calendar events.
Mealtime will be a special occasion every day at St. Joseph Manor. Three meals a day, prepared by our excellent food service staff, will surely be enjoyed in our elegant dining room. A private dining room will be available for special occasions.
Beautiful Apartment Units – At St. Joseph Manor, every physical detail, from the lovely grounds and environment to the elegantly appointed interior and well planned apartments, assures you the beauty and comfort you seek.
There are three floor plans from which to choose, — a studio apartment, a one bedroom apartment and a two bedroom apartment. All have a kitchenette, telephone hookups, and mini-blinds. All units are fully carpeted and have large closets. There are many other special features you must see to appreciate.
Free Transportation -St. Joseph Manor will provide complimentary transportation to medical appointments within a ten mile radius on Tuesday, Wednesday, & Thursday . A twenty-four (24) hour notice is encouraged. Trips are planned regularly to local shopping areas, banks, libraries, community events and other daytime excursion.
The facility does not discriminate due to race, color, sex, national origin, age, religion, handicap, marital status and/or source of payments in its admission practices.